The Cool Block Journey
The Cool Block journey is taken on the block where you live, in collaboration with your neighbors. It is supported by a combination of The Cool Block book and this website. Consider these your companions on this hero's journey.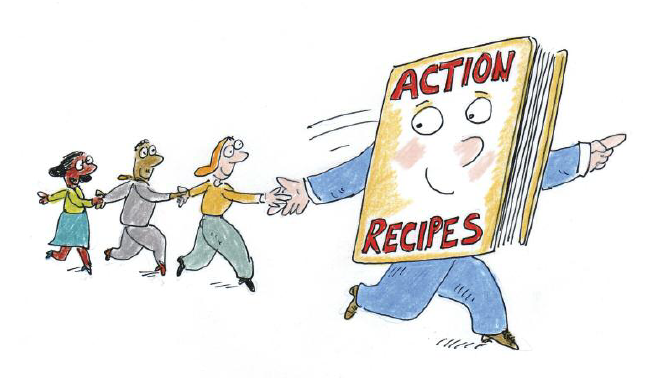 The Cool Block book is your recipe book for transforming your household and your block. It provides you with a menu of 112 action recipes from which to choose, organized into eight topic areas. These actions support your desire to live a low carbon and environmentally sustainable lifestyle, increase your disaster resiliency, and enhance the livability of your block. Some actions are done at the household level and others at the block level by your Cool Block Team.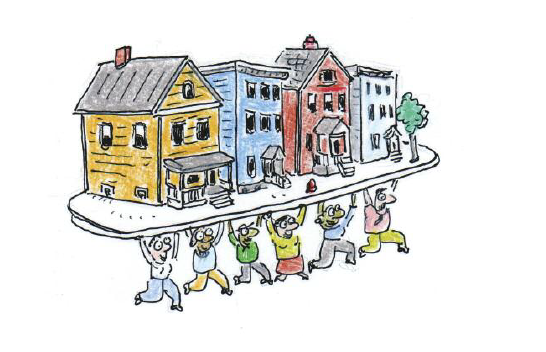 The Cool Block program takes place over 4-1/2-months. It consists of nine meetings that are self-directed by a team of five to eight households that live on your block. This is big enough to allow for dynamic sharing but not so big that people do not have enough time to get the support they need. Collaborating with other households strengthens your motivation to follow through with your commitments, enables the sharing and exchange of valuable ideas and resources for taking the actions, and provides implementation support for more complex actions.
Furthermore, it builds the social capital of trust and relationships with people living in most immediate proximity. These are the people most able to be helpful at the time of an emergency or natural disaster—your block. This support system is the foundation on which this program is built.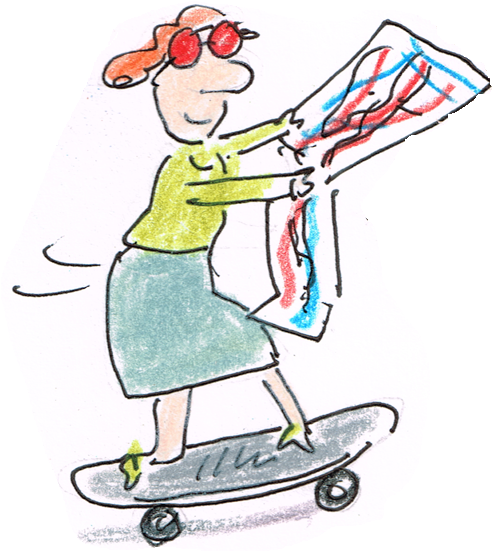 This companion website provides the roadmap and action plan for your Cool Block journey. It helps you organize the process of selecting and taking actions and keeping track of your results. When done as part of a Cool City campaign, it provides you access to local resources for taking the actions. It helps you see how others are doing so you are inspired and motivated. 
And it lets you watch your collective efforts add up so you can see "the drops fill the bucket".