Program Management Team
David Gershon
Managing Director
David is responsible for the overall management of The Cool Block pilot and Cool City Challenge initiative to bring this program to scale.
He is co-founder and CEO of Empowerment Institute, and one of the world's foremost authorities on behavior-change, community engagement and large system transformation. His clients include cities, corporations and social entrepreneurs. Over the past 25 years David has designed community empowerment programs around sustainability, resilience and livability which have been acclaimed for their ability to achieve substantive and lasting behavior change. Each integrates the civic, public and private sectors into whole system solutions. The Cool Block program grows out of this experience.
David is the author of twelve books, including The Cool Block: An Onramp to the Future of our Cities and Planet, Low Carbon Diet: A 30 Day Program to Lose 5,000 Pounds, and Social Change 2.0: A Blueprint for Reinventing Our World. He co-directs Empowerment Institute's School for Transformative Social Change and has lectured at Harvard, MIT, and Johns Hopkins University. He has also served as an advisor to the White House and the United Nations on behavior change and community engagement strategies.
---
Sue Lebeck
Cool Block Application Manager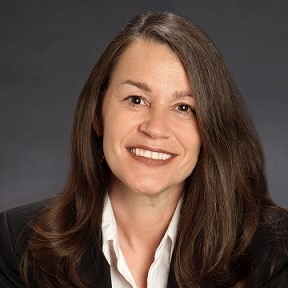 Sue is responsible for the design and management of the Cool Block website and application platform which serves as the backbone for The Cool Block program. 
A smart city innovation specialist, Sue has a unique talent for integrating technology, sustainability, psychology, media and collaboration to create high performance solutions. She is Chair Emeritus of the City Protocol Task Force, an organization formed to share solutions to common problems cities face around the world. She is also a contributing writer for the MeetingoftheMinds urban sustainability platform, and the GreenBiz sustainable business platform. Formerly, Sue founded InnovatingSMART, a media initiative which celebrates and supports sustainability-driven innovators. Earlier in her career Sue was a software product and program manager and an applied technology researcher for email, the first internet application.
---
Laura Mack
Los Angeles Program Manager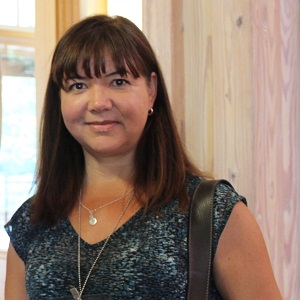 Laura is responsible for the recruitment and coaching of Cool Block leaders and management of partnerships with the City of Los Angeles and local NGOs.
Laura founded and directs the Neighborhood Council Sustainability Alliance which advances sustainability and resilience across the City of Los Angeles and who has partnered with Empowerment Institute to implement The Cool Block program. She has more than 20 years experience leading climate change, disaster resilience and sustainability initiatives that empower people to act. She has held leadership roles with a number of LA-based sustainability organizations including U.S. Green Building Council, LA Regional Collaborative for Climate Action and Sustainability, and CLEAN LA Coalition.
---
Sandra Slater
Palo Alto Program Manager and
Northern California Director of Cool City Challenge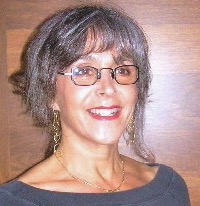 Sandra is responsible for the recruitment and coaching of Cool Block leaders and management of partnerships with the City of Palo Alto and local NGOs. She is also the Northern California Director of Cool City Challenge and is responsible for helping to scale The Cool Block program in this region.
She is a co-founder of Palo Alto Forward, a grassroots organization that educates and advocates for better housing and transit options in Palo Alto and regionally. She also serves on the City of Palo Alto's Sustainability/Carbon Action Plan Advisory Committee and is actively engaged in many sustainability initiatives in the City and beyond. Prior to this Sandra founded a design consulting firm specializing in green building techniques. Sandra began her career at the United Nations Environment Programme, and worked closely with Norman Lear to help found People for the American Way.
---
Strategic Partners
Ben Bassi
Web Development Partner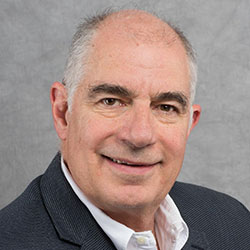 Ben's company, CommonPlaces, has developed the Cool Block web site and application.
Ben Bassi is an experienced strategist and digital marketing executive with a vast entrepreneurial skill set. He is founder and CEO of CommonPlaces, Inc., which merged with a public company to form YouthStream media which is best known for the patents and technology that powers LinkedIn. For 20 years Bassi and his team of developers at CommonPlaces have built over 1,000 applications for clients from small businesses to Fortune 500 companies. He loves to share his experience with entrepreneurs and startups. He is a skilled fundraiser, business plan developer and has served as an advisor and board member for new ventures. Bassi has been involved in raising $125 million, numerous joint ventures, two Public Offerings and an acquisition by Microsoft. Bassi is a humanitarian who brings his social consciousness into all that he does.
---
Jim Keene
City of Palo Alto Partner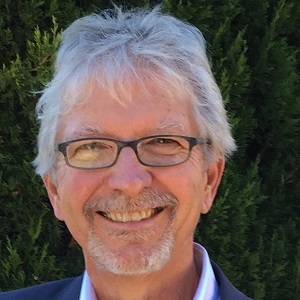 Jim as City Manager for the City of Palo Alto is responsible for integrating The Cool Block program into the city's various agencies and developing, in partnership with Empowerment Institute, the strategic plan for the program's implementation. He also serves as a key advisor to the Cool City Challenge.
Jim has previously served as City Manager for Berkeley, California and Tucson, Arizona and County Manager for Coconimo, Arizona (Flagstaff). His life long commitment to public service is driven by passion for sustainability, community building, civic engagement and innovation to transform local government. He has taught at University of Maryland, University of California, Berkeley, and University of Virginia. Jim is also one of the country's most eloquent philosopher kings around the important role of cities which he describes this way: "Aristotle said: 'The City is a partnership for living well.' Today, more than ever before, the future of our world depends on how we live together in cities. Our destinies as citizens are intertwined."
---
Josie Maran
Funding and Communication Partner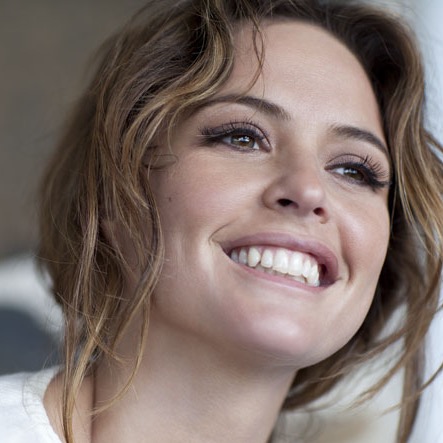 Josie's company, Josie Maran Cosmetics, has generously funded The Cool Block Program pilot and committed funding for scaling it through the Cool City Challenge. Josie also serves as a strategic thinking partner and spokesperson for The Cool Block program and Cool City Challenge.
Josie is founder and CEO of Josie Maran Cosmetics (JMC). Former supermodel turned social entrepreneur, in 2007 she founded her high end natural cosmetics company with the stated goal of changing the world. She has been recognized with many awards for doing this both in the cosmetics industry and through pioneering the field of corporate social engagement – where a company takes responsibility to address a major social problem, invests substantive financial resources and puts its shoulder to the wheel to change the game in that space. Funding of The Cool Block program is part of a larger and comprehensive corporate social engagement partnership JMC has formed with Empowerment Institute called Reinventing the Planet.
---
Andy Shrader
City of Los Angeles Partner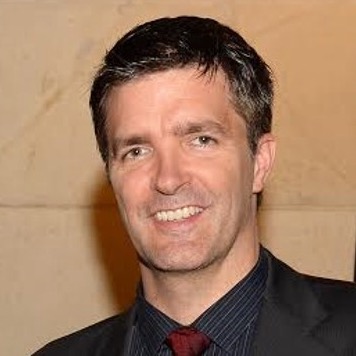 Andy representing the City of Los Angeles is responsible for developing The Cool Block pilot strategic plan in partnership with Empowerment Institute. He also serves as program champion and liaison to the city's various agencies among others in his extensive network. ​
Andy advises one of the Los Angeles city councilmembers on issues related to climate change, emergency preparedness, water policy, and environmental sustainability. He is also an environmental and climate change leader across the city's many agencies where he helps incorporate sustainability into their core values and daily operations. Previous to his work in local government Andy did community organizing for a number of initiatives including leading the successful plastic bag ban in LA and other cities, creating the Earth Day Challenge around recycling in movie studios, and creating a farmers market. Among his many talents he is a screenwriter and celebrity speechwriter for environmental and social causes.
---
Max Wei
Research Partner - Lawrence Berkeley National Laboratory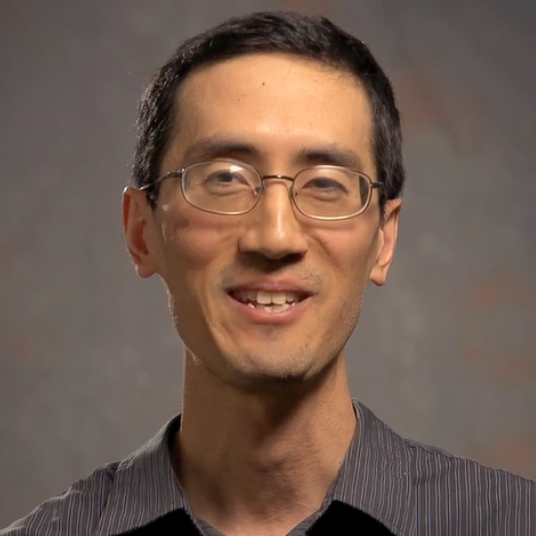 Max is responsible for researching The Cool Block's carbon reduction, economic and social impact during the Cool City Challenge scaling phase. He also serves a key advisor to the Cool City Challenge.
Max is Program Manager in the Environmental Energy Technologies Division at Lawrence Berkeley National Laboratory. His work is focused on modeling medium- and long-term greenhouse gas reduction scenarios for California, including the potential of long-term habitual behavior change as a resource for carbon reduction. He was a key contributor to two reports: "California's Energy Future—The View to 2050," for the California Council on Science and Technology, and "California's Carbon Challenge: Scenarios for Achieving 80 percent Emissions Reduction in 2050," for the California Energy Commission. He has also developed a report on the job creation potential from sustained investment in energy efficiency and low-carbon energy sources.
---
Seth Werfel
Research Partner - Stanford University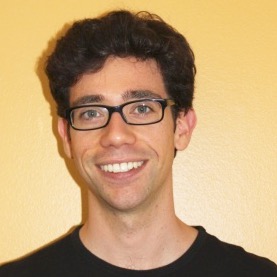 Seth is responsible for researching the behavior change and community participation aspects of The Cool Block pilot and the program's impact on civic participation.
Seth is a researcher at Stanford University and a graduate fellow at the National Science Foundation. His research includes behavioral economics, moral psychology and political economy. His deep interest is around the empowerment of citizens to become civically engaged in the public good. Previously Seth worked for President Obama's Council of Economic Advisers and the Federal Reserve Bank of New York.
---
Josie Maran Cosmetics
We offer our deep appreciation for the generous financial support from our partner.