Overview
The world is searching for a feasible solution to address climate change in the short term while we still have the time to act. Cities generate 70% of the planet's carbon emissions and citizens generate 70% of those emissions through our daily lifestyle choices. If we can empower cities and their citizens to reduce their carbon footprint and enter onto a path of becoming carbon neutral by 2030 we can both change the game around our warming planet and embolden humanity with agency for its future. The purpose of the Cool City Challenge is to seize this opportunity by bringing to scale its proven behavior change and community engagement methodology based on 25 years of research in over 200 cities across the globe. Its Cool Block program has been piloted in Los Angeles, Palo Alto and San Francisco and will be brought to scale in California cities, then nationally, then worldwide.
The Challenge
As a result of the large carbon footprint of cities and citizens, they provide a key leverage point for addressing climate change. But despite over 100 local climate action plans developed in California alone over the past few years, they often lack implementation strategies and face stiff headwinds in community awareness and acceptance, much less financing. These action plans tend to focus on high-level targets with no methodology for structured implementation, measurement or verification. Moreover, state and local approaches focus on technology-based solutions and policy adoption but generally lack strategies that include the human and social factors that can either drive or hinder technology and policy adoption.
For example, energy-efficiency retrofitting programs targeting single-family homeowners have been unsuccessful despite hundreds of millions in funding. Concurrently, personal transportation is the largest source of emissions in many cities—yet city officials have little in the way of short-term policy fixes and/or affordable technological solutions.
Fundamentally, this is a systems problem spanning multiple issues: people's attitudes and behaviors, how people view and use energy, technology choices and cost, existing policies and incentives, market acceptance, and larger social norms and values. Traditional approaches to climate change mitigation that focus on technology, policy, and markets often neglect the human factors essential to their acceptance. And the core human factor we must transform is our climate paralysis and fatalism into the will and means to effectively address climate change in the short run while we still have time to act.
 
Behavior Change at Scale
The Cool Block program provides the will and means to transform this paralysis into effective action using the social support of neighbors to achieve behavior change at scale in a city and then across cities around the world.
Cool City Challenge also empowers the local government, civic organizations and local businesses, enabling a whole system solution with the legs to bring this solution to scale community-wide. This behavior change methodology is based on twenty-five years of rigorous research that has demonstrated how a peer-support system combined with recipe style actions set in the context of a structured program and compelling community vision, move citizens and all the local actors to take and sustain action over time.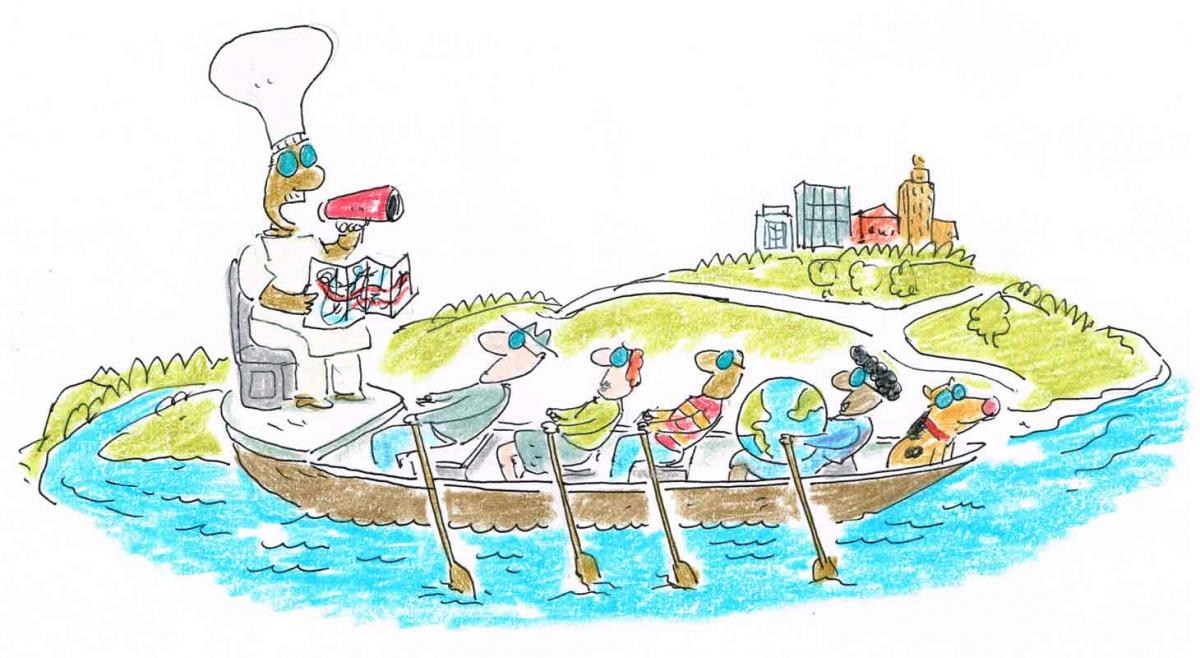 Complementing this behavior change methodology is our community engagement strategy. We developed a simple neighbor-to-neighbor script for our sustainable lifestyle program with three benefits that enabled a 25 percent recruitment rate per block. The Cool Block pilot program, because it addresses not just sustainable living but also resiliency and livability, is now achieving a 56 percent recruitment rate per block.
These three benefits were effective in attracting neighbors because they tapped into deeper needs we have as human beings. How can I find a greater sense of meaning and purpose in my life? How can I increase my social connectivity so I feel less isolated? How can I make a difference? These questions speak to intrinsic motivations – the Holy Grail of the Cool City Challenge.
 
A World Class Team
David Gershon, co-founder and CEO of Empowerment Institute and one of the world's foremost authorities on behavior change, community engagement and large system transformation, heads up Cool City Challenge. He has architected and led a number of large-scale community empowerment initiatives in many cities including New York, Los Angeles, Philadelphia and Portland, Oregon. David has assembled a world-class team of experts and institutional partners to support the implementation and scaling of CCC. Scaling partners include the cities of Los Angeles, San Francisco and Palo Alto. Research partners include Lawrence Berkeley National Laboratory.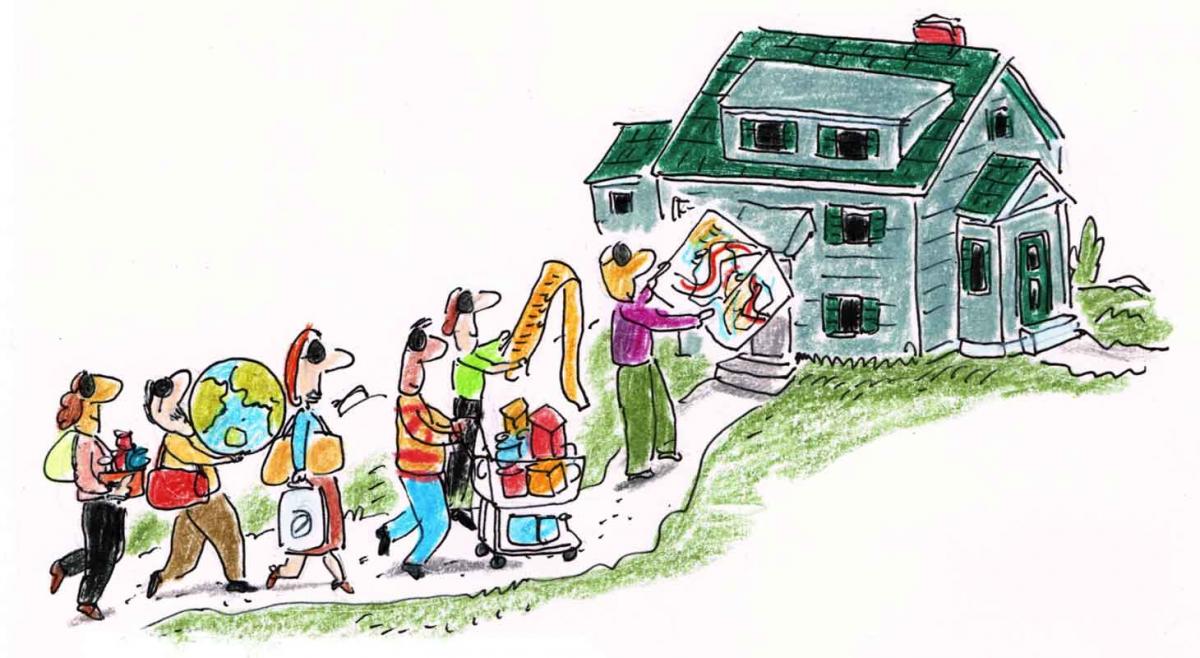 Cool City Challenge is organized around local program management teams for each city responsible for recruitment, training and coaching of block leaders and interfacing with city agencies, local NGOs and businesses. Empowerment Institute is responsible for recruiting, training and coaching these city program managers, financing the campaigns, developing all the collateral recruitment and communication tools, website support and overseeing the research and evaluation components. 
 
Why this Solution and Why Now?
Because effectively addressing climate change is essential to humanity's survival and we have few feasible, high-impact solutions available in the short-term while we still have the time to act. And because the Cool City Challenge has the potential to be a tipping point solution in that it not only can effectively engage people to achieve substantial carbon reduction, can be immediately implemented, is cost effective relative to other solutions, and is scalable; but because it is a whole system solution that can drive change from both the demand-side (consumers/voters) and supply-side (policy change, technology adoption and market development). Further, this initiative enables nothing short of the reinvention of our planet's cities, or if you will, a major upgrade of their operating system that can help them better address the multiple challenges and opportunities the 21st century will bring humankind—70% of which will be living in cities. 
If the cities can achieve these carbon reduction goals combined with the social and economic benefits described in this strategy, this formula has the potential to release the pent up demand for effective climate action in cities and citizens around the world and tip our species toward a more hopeful future.