Changing the Game around Climate Action, One Block at a Time
Our story has been published by the urban sustainability network Meeting-of-the-Minds.
 
Highlights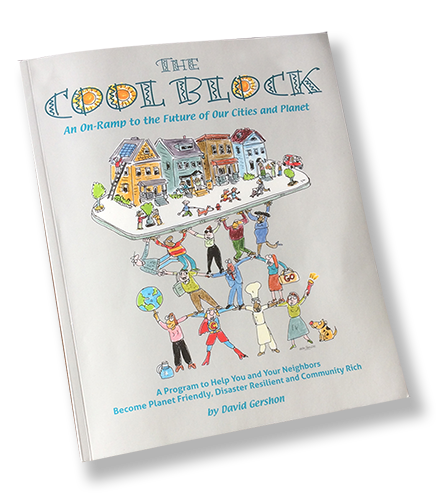 Three world-class cities in California - Los Angeles, San Francisco and Palo Alto - piloted this program on 45 blocks. Doing the right thing for our children's future on the planet in collaboration with neighbors proved to be a winning formula.​
 
The pilot demonstrated that The Cool Block methodology enables substantive behavior change and participation on a block. The program achieved an average household carbon reduction of 32% with 25 actions taken. Fifty-five percent of the people on the block approached by their neighbor agreed to participate in the 9-meeting, 4 ½-month program.
 
Reflects San Francisco Cool Block participant Shannon Wells, "I learned through The Cool Block program that my neighbors are more like me than I thought. We share a lot of the same goals for our community, and these goals cross cultural and ethnic lines. What I saw was that people are hungry for community and that's what the Cool Block offers."
 
Agrees Palo Alto Cool Block leader Lori Castellano, "Cool Block has changed things in our neighborhood. Not only have we lowered our carbon footprints and prepared our block for any emergency, but we actually talk to each other, wave to each other and get together regularly even after the program is over."
 
"We are still going strong with our Cool Block program," adds Emily Richards, Cool Block leader in Los Angeles. "The folks on my block really loved the program."